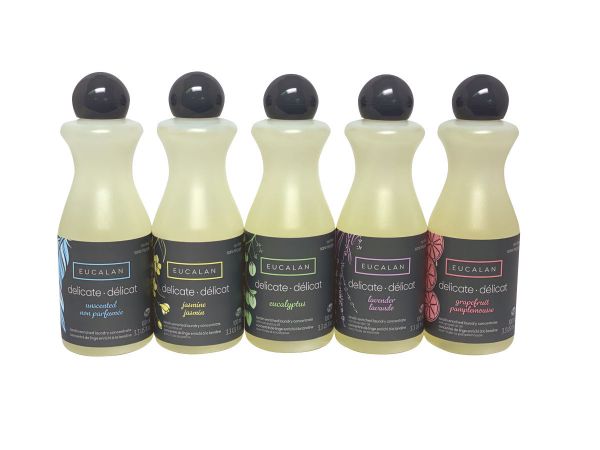 Eucalan Gift Set
This set of 5 bottles of Eucalan is neatly packaged in a clear re-usable zip bag in each of our scents. The Gift Pack is a popular item for gift-giving - include it with a cute baby item, beautiful lingerie or the lovely sweater you've knit.  
Each bottle is 100mL, easy to tuck into a suitcase and meets the size requirements for air travel. 
Eucalan No Rinse Delicate Wash is non-toxic, biodegradable, free of optical brighteners, phosphates, synthetic fragrance and dye. Eucalan is pH neutral and is packaged in an easy to recycle, dye free HDPE plastic bottle. Eucalan is scented with only quality essential oils. The lanolin acts as a natural conditioner, keeping fibres supple and reducing static.