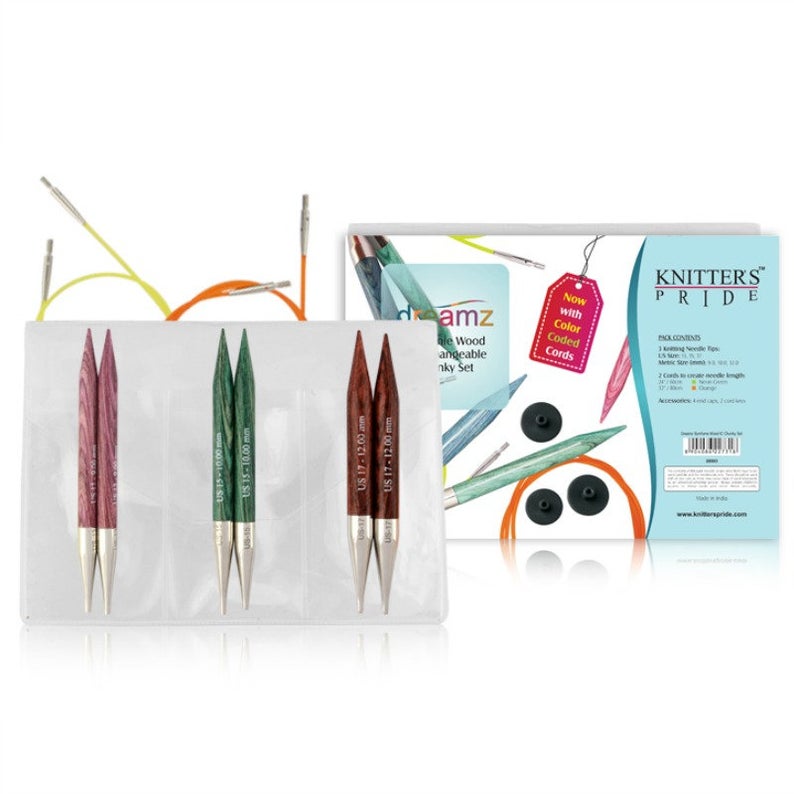 Knitter's Pride Dreamz Interchangeable Chunky Set
Set includes needles and cords in the three most popular large sizes for knitting thick yarns:
Metric: 9.0, 10.0, and 12.0 mm
US sizes: 13, 15, and 17
2 cords: 1 cord each to make 60 cm (24") and 80 cm (32").
4 end caps, 2 cord keys and 1 case.
Lightweight, strong & durable needles, with perfect points and well polished wood surface. Radiant color assortment for easy identification.
Easy to connect cord with a smooth join that enables stitches to glide easily. Resilient, flexible cords lay flat, with no kink or twist making them easy to store
Comes in a convenient to store and carry case, made of clear vinyl.