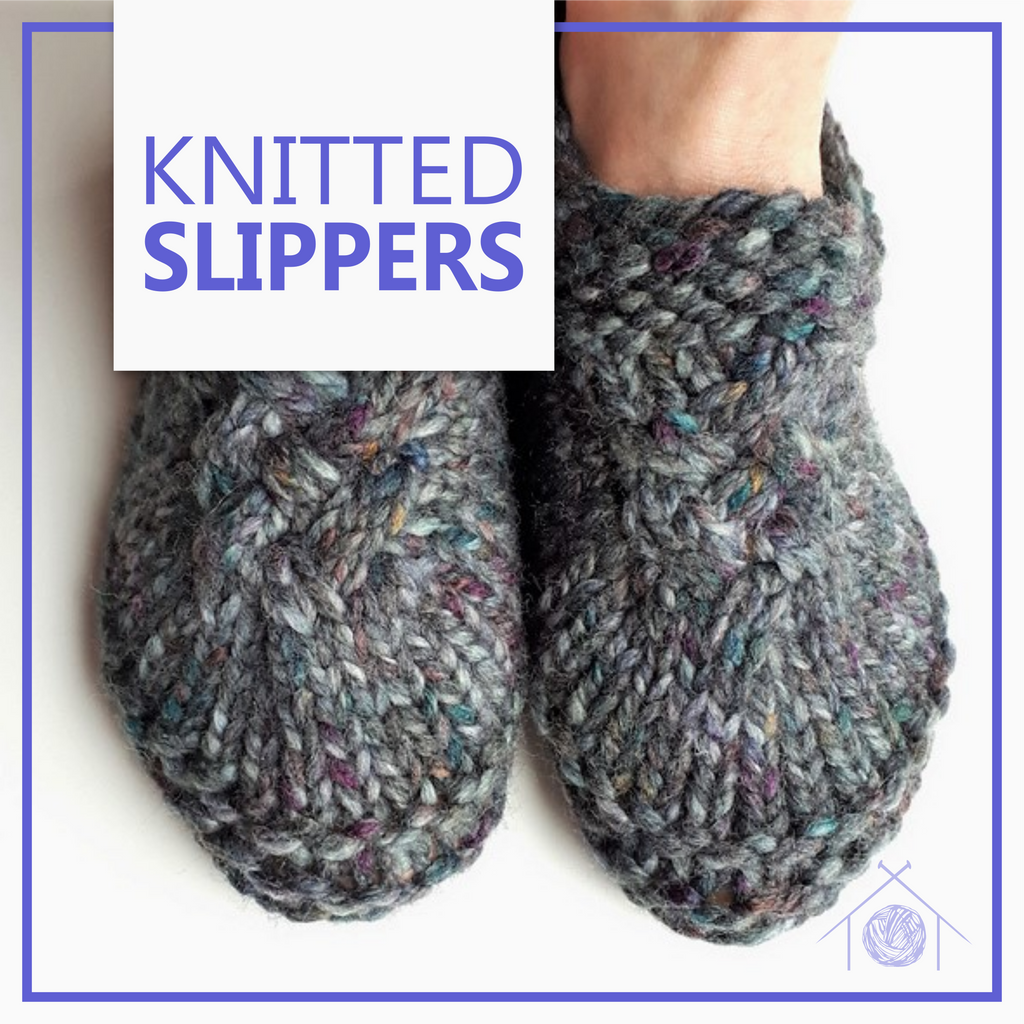 Knitted Slippers Class; October 22nd, 2023
A one-time, three-hour workshop to introduce the basics of knitting cozy woolen slippers! The class will cover slipper construction, including cables and adjusting for size. 
All class attendees must be 16 years or older.

When: Sunday, October 22nd, 2023, from 2-5pm
Prerequisites: basic knitting skills (cast on, knit, purl, increase, decrease)
Materials: 125yds super-bulky weight yarn, 6.0mm needles. All class materials can be purchased at Galt House of Yarn, though you may bring your own. 
Cost: $39
Cancellations and Refunds: If there is insufficient registration for the class (minimum 3 participants), you will be notified at least 2 days before the start of class and your full fee refunded. If you wish to withdraw from the class entirely, you must contact Galt House of Yarn at least 2 business days before the start of classes to obtain a refund. We regret that there are no refunds for class absences or make-up sessions. 
Masks are mandatory for class sessions.