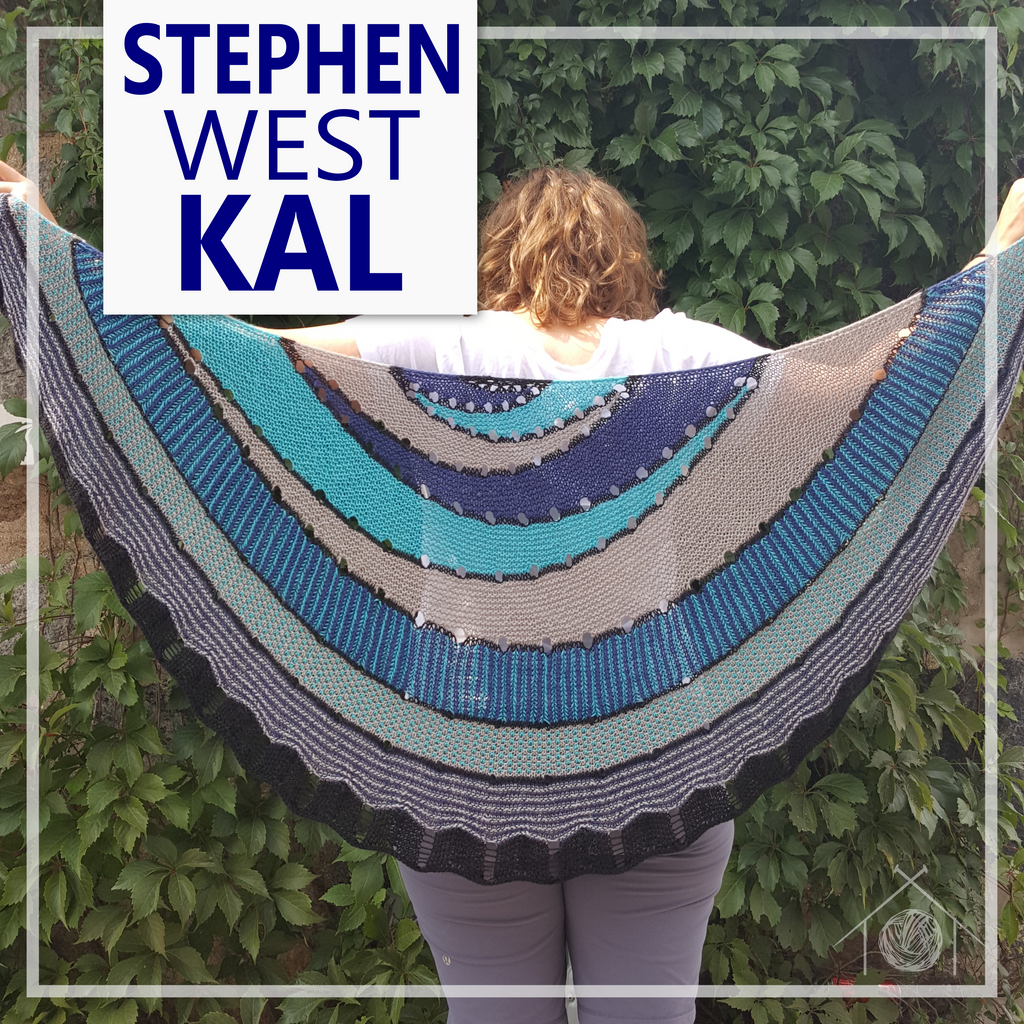 Stephen West Guided KAL; October 21st, November 4th, 18th, 2023
Our new format, the Guided Knit-A-Long, combines community with a little extra help! Join like-minded knitters for a special social knit-and-chat where everyone will be working together on the Exploration Station Shawl by Stephen West. One of our experienced staff members will be knitting along with you, and can answer questions and provide guidance as needed. 

All class attendees must be 16 years or older.

When: Saturdays, October 21st, November 4th, & 18th, from 12-2pm. Please note the weeks are non-consecutive. 
Prerequisites: basic knitting skills (cast on, knit, purl, increase, decrease)
Materials: Fingering weight yarn in four colours, approximately 300 yards of each (details are available on the Ravelry page). *Gauge is not critical for this project, thicker or thinner yarns would also be suitable*; 4.0mm (or suitable) long circular needles; darning needle, stitch markers, copy of Exploration Station by Stephen West. All class materials can be purchased at Galt House of Yarn, though you may bring your own.  
Cost: $42
Cancellations and Refunds: If there is insufficient registration for the class (minimum 3 participants), you will be notified at least 2 days before the start of class and your full fee refunded. If you wish to withdraw from the class entirely, you must contact Galt House of Yarn at least 2 business days before the start of classes to obtain a refund. We regret that there are no refunds for class absences or make-up sessions.