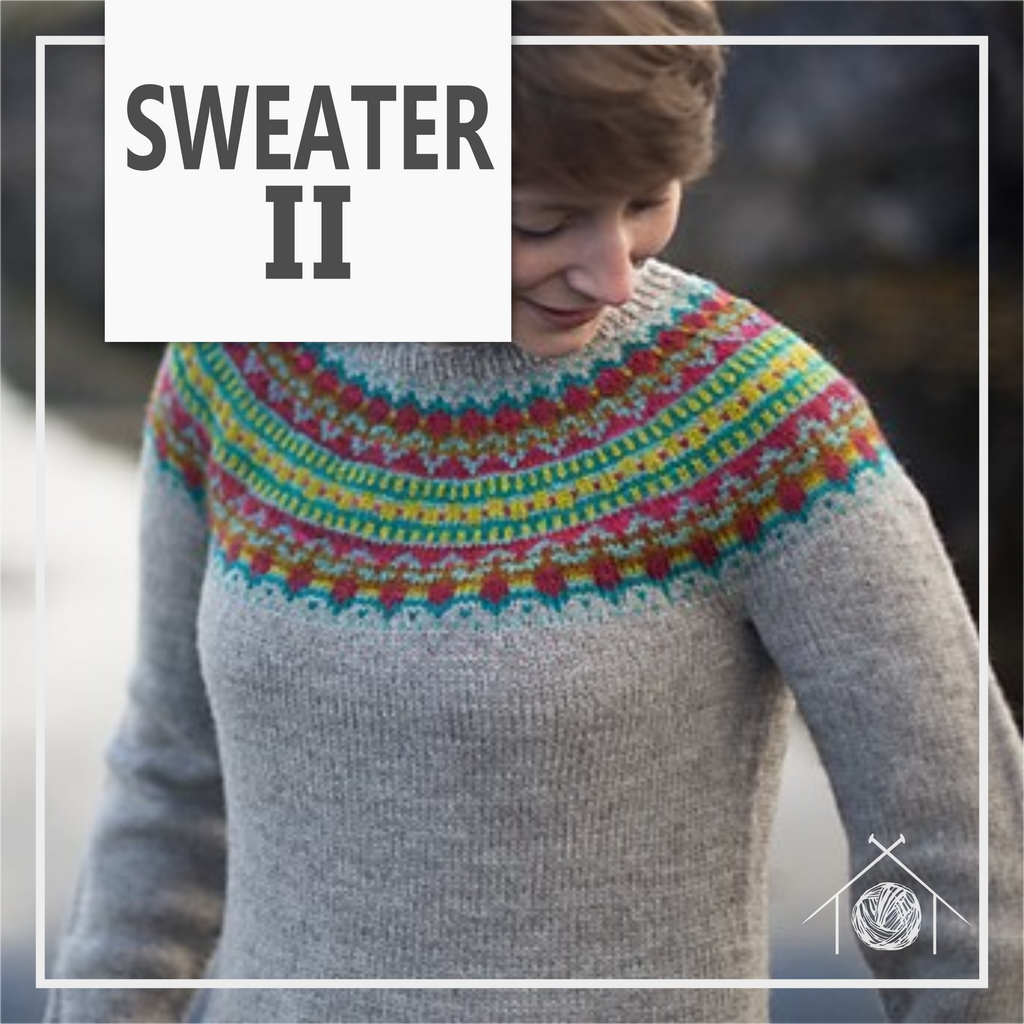 Sweater II Class; October 3rd, 10th, 17th, 24th, 2023
Based on the "Strange Brew" sweater recipe by TinCanKnits, this class will walk you through the completion of a custom-fit and custom-patterned top-down sweater. Join us for four 2-hour classes to learn the basics of sweater construction and sizing, patterning in the round, colour selection, dividing and knitting sleeves, and finishing. 
All class attendees must be 16 years or older.

When: Tuesdays, October 3rd, 10th, 17th, 24th, from 7pm-9pm. You will be given 'homework' during the week; please allow additional time at home to work on your projects. 
Prerequisites: basic knitting skills (cast on, knit, purl, increase, decrease); some familiarity with stranded colourwork is recommended.
Materials: 400-600g yarn and appropriately sized needles. The first class will be dedicated to the selection of yarn weight, colours, and quantity. The shop will be open for purchases at this time. Additionally, a copy of Strange Brew by TinCanKnits (available on Ravelry) is required. All class materials can be purchased at Galt House of Yarn, though you may bring your own.  
Cost: $85
Cancellations and Refunds: If there is insufficient registration for the class (minimum 3 participants), you will be notified at least 2 days before the start of class and your full fee refunded. If you wish to withdraw from the class entirely, you must contact Galt House of Yarn at least 2 business days before the start of classes to obtain a refund. We regret that there are no refunds for class absences or make-up sessions.