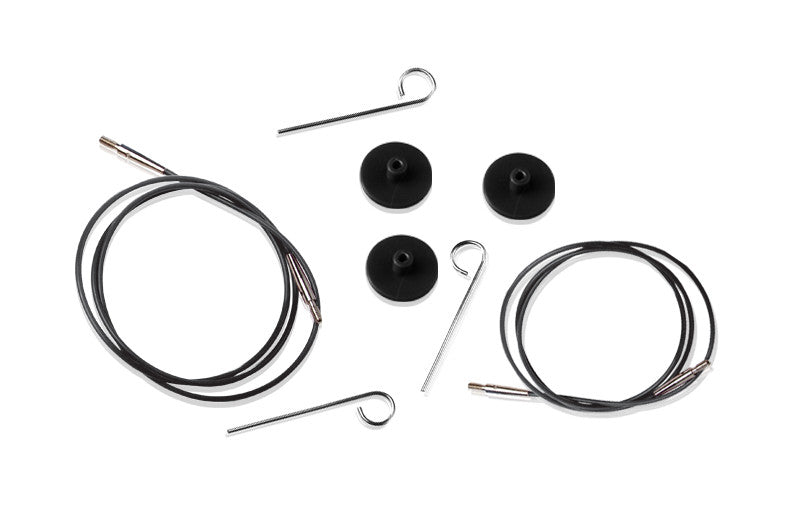 Knitter's Pride Interchangeable Cords
Set of One Cable, Two-End Caps & One Cable Key packed in a clear pouch
Resilient, flexible cords lay flat, with no kink or twist, making them very easy to store. These cords also feature a smooth join, enabling stitches to slide around needles effortlessly. A long threaded screw-in "join" insures that both cord and needles stay connected. A tightening hole provided in the metal join allows for extra secure tightening with a specially designed "key". End caps easily fit on the cord and keep knitting safe.
Please note, 40cm/16" cords are only compatible with the special 4" knitting needle tips.
Cords are compatible with both Knitter's Pride knitting needles and tunisian crochet hooks.