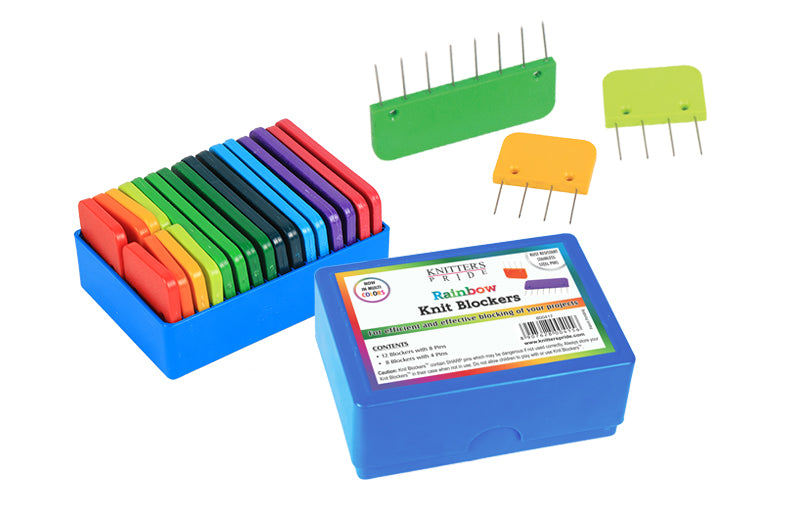 Knitter's Pride Knit Blockers
A new and original idea for blocking! Multi-pin blocking units maintain tension and speed up blocking on all types of projects - ideal for working along straight edges. Made of durable plastic with embedded stainless steel pins.
Set includes 12 large blockers (8 pins), 8 small blockers (4 pins), in assorted rainbow colours, and a storage box.