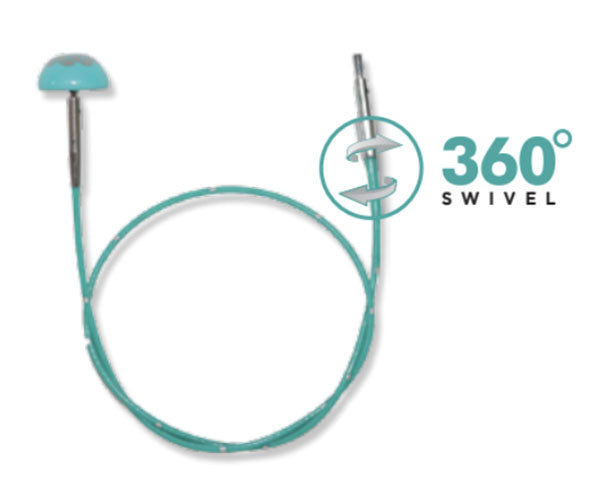 Knitter's Pride Interchangeable Swivel Cords
Set of One Swivel Cable, Two-End Caps & One Cable Key packed in a cardboard pouch
These new cords, created for the Mindful Collection, feature nylon-coated steel braided cable that is memory free and kink-resistant. The stainless steel connector piece turns freely from the cord to allow total movement of the assembled needle. No mroe twisted, tangled needles! 

The cords are also marked with the specifications and small marks at every inch for easy measuring mid-project. 
Please note, 40cm/16" cords are only compatible with the special 4" knitting needle tips.
Cords are compatible with both Knitter's Pride knitting needles and tunisian crochet hooks.