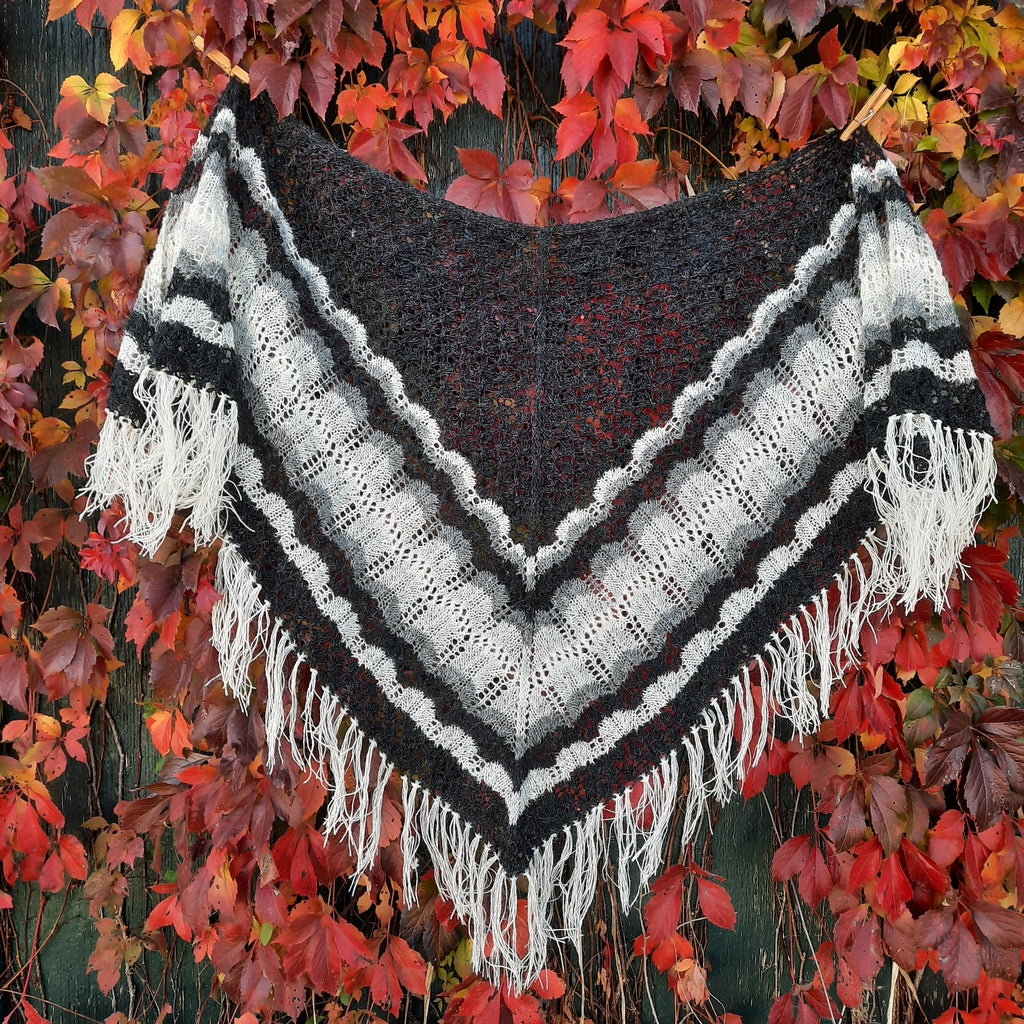 Margrét Yarn Pack
Margrét, by knitting designer and historian Hélène Magnússon, is a light-weight triangular shawl inspired by knitted artifacts in the Textile Museum in Blönduós in Iceland. The pattern includes simple increases and a repeating lace pattern. 
The yarn pack contains six balls of Istex Einband, a fine lace-weight yarn spun from 100% Icelandic Wool. 
The pattern is available to purchase from Ravelry.