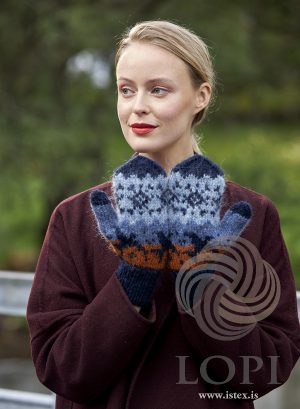 One In Hand Mitten Yarn Pack
Sale price
$25.00
Regular price
$28.00
A bird in the hand is worth two in the sky. Three birds on the mitten will keep cold hands warm. 
The One In Hand Mittens combine classic Icelandic motifs on a simple mitten design. The yarn pack includes 4 balls of Istex Lettlopi (100% Icelandic Wool yarn) in all the required shades and quantities to make the mittens shown. 
The pattern is available in Lopi Book 40, on Ravelry, and from the Istex Design website. 
The pattern calls for 3.5mm and 4.0mm needles, which are sold separately.